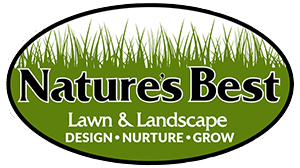 Welcome! We are glad that you have found us! We would love to share our story with you!
Nature's Best Lawn and Landscape company started over 20 years ago with a grass-roots style beginning (no pun intended).  In 1996, the company began with two brothers, Mike and Pat Hahn, who formed the pilot company, "Little Lawn Men" (yep – you got that right!).  During those days, the company consisted of just two middle school age guys who provided small lawn care. While most kids were involved with school sports and activities, they found a passion for working in the landscape. Over the years, the business continued to grow slowly. It was during this time that Mike and Pat learned proper lawn care practices and plant knowledge.
After high school, Mike and Pat made a full time commitment to the growth of the business. During this time new services were added. Mike had a focus on landscape design and installation and Pat gained a vast knowledge for sprinkler system design and repair. The housing boom of the early 2000's fueled some of our growth; countless lawns and sprinkler systems were installed on new homes in the Columbia area.
Our background in lawn care was key in this growth. Mike took an approach to landscape design that was low maintenance and full of color throughout the year. Our passion for landscaping grew as we took lawns that were struggling and transformed them into thriving spaces for our customers to enjoy. Sod replacement, drainage, efficient irrigation, and planting of trees and shrubs in the proper environments all played a role in transforming our client's yards. We also took on larger scale design and installation projects during this time including work in commercial applications.
While our list of services grew in the early 2000's so did our lawn care client list. We continued to provide a high level of detailed service to commercial and residential customers. Many of our customers have been with us for 20 years now. We are truly grateful that Columbia residents and businesses continue to welcome us into their lawns for design, installation and lawn care.
Our business has grown and changed a lot in the past 20 years! One thing that has not changed is our commitment to our customers. We take pride in each project we work on, whether it is a full scale landscape design and installation or a quick clean-up from our maintenance crew. We are honored that our customers have chosen us for their lawns and we hope to serve you too! We can help with a wide variety of landscape services including commercial and residential lawn care, landscape design and installation, sprinkler installation and repair, drainage and landscape lighting plus much more!
Our goal is to use this blog as a place for information and inspiration! Please don't hesitate to reach out with questions. We look forward to getting to know you and your lawn!!
Sincerely,
The Nature's Best Team